Not Ready to Contact Us? Get this Free Cybersecurity Report
Download This Free Report To Learn:
The top 5 ways your company can be severely damaged by cybercrime and what you can do NOW to protect your business.
The #1 threat to your business that even the BEST firewalls and anti-virus software can't protect against (and what you need to do now to remedy it).
A common misconception about business bank fraud that will shock you – and simple things you can do to protect your bank account.
NEW protections to put in place now including tools available to monitor cybercrime websites and data for YOUR specific credentials being sold or traded.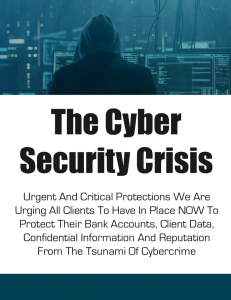 Have a question? Contact Us.
Digital6 Technologies
Cybersecurity & Cloud Services
13601 W. McMillan Rd. Suite 102-126
Boise, ID 83713
866.515.4687