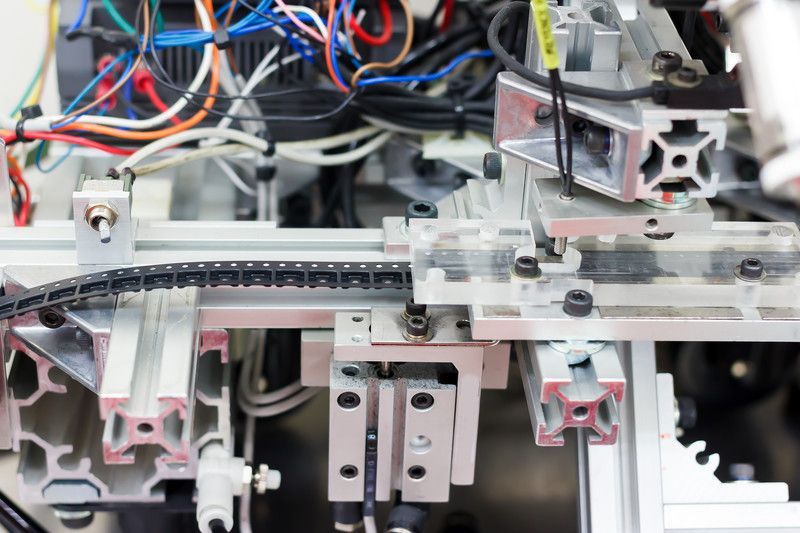 Azure App Services for Manufacturing
The manufacturing sector has lagged behind other industries in digital transformation, but its time has come. Microsoft Azure is a critical driver of this progress in:
Optimizing operations
Mitigating risk
Improving customer satisfaction
Increasing profitability
Supporting innovation
No matter what size your manufacturing business, Digital6 Technologies can help you focus on operational efficiencies and an enhanced customer experience with Azure App Services.
The Digital6 Technologies App Solution
The Digital6 Technologies team will show you how your manufacturing business can benefit from the Microsoft Azure App Services by building and deploying web and mobile apps that will:
Deliver real time information to and from any point on the supply chain
Track inventory from receiving to shipping and delivery
Collect and process product inspection data essential for quality control and compliance
Conduct audit checklist for performance and energy efficiencies
Quickly produce and transmit work orders to keep machinery operating
Process order fulfilment and payments
Process customer data, even take surveys to target offerings and boost sales
Improve the quality and speed of collaboration for innovation
Features of Azure App Services
Our Digital6 specialists will work with you to develop web and mobile applications in your preferred language and framework. You will appreciate features that include:
Hosting your apps anywhere in the Microsoft global datacenter network and being assured of availability

Guarantee of security and compliance with ISO, SOC and PCI through secure logins and identity management

Extensive choice of application templates from the Azure Marketplace

Scalability that allows for long term growth and/or intermittent fluctuations in workloads

Fast and easy deployment of whatever apps you need in whichever environment you choose from public cloud, private cloud or an on-premises datacenter

Payment only for computing time you actually use

Fully managed platform on Windows or Linux
Intelligent applications pay off quickly with streamlined operations, informed employees, satisfied customers and an enhanced bottom line.
Do not be left behind! Review how Azure App Services will strengthen your competitive posture.