When Ransomware Strikes
How fast could you recover?
Ransomware strikes quickly, leaving you without access to your files for days. Downtime from ransomware could be devastating to your business. Learn more about the impact of ransomware and how you can recover fast when it strikes.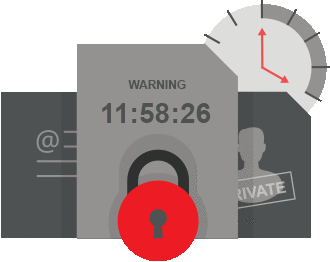 Ransomware can strike in an instant
Human error is the biggest cause – all it takes is one wrong click

Ransomware is escalating at a rapid pace
Real money for criminals means they continue to evolve to thwart defenses

When ransomware
strikes, it can mean
temporary or permanent loss of your most critical business information.
How confident are you that you could
recover from a ransomware attack?
That's great news! But, at what cost to your business?

You're not alone. It is a top concern among business owners.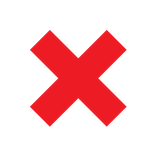 Ransomware payment demands are on the rise
But paying up doesn't guarantee you'll get your data back

The real cost of ransomware is downtime

How could downtime from ransomware affect your business?

How much would 3+ days of downtime cost your company?
Adjust the settings to customize for your business
→
Downtime Cost
From Lost Productivity and Lost Sales
Assumes 260 working days per year
The best defense against ransomware is backup
Fast recovery minimizes the impact of downtime after a ransomware attack

"The best defense against ransomware is to outwit attackers by not being vulnerable to their threats in the first place. This means backing up important data…. so that even if your computers and servers get locked, you won't be forced to pay to see your data again."

ShareSync backup and file sharing
helps you recover quickly from ransomware attacks


Talk to a Digital6 Solutions Expert Today
Fill out the short form below to talk to a Solutions Expert
About Digital6 Technologies
Digital6 Technologies is a one-stop shop for cloud business applications. Our business cloud suite of tools integrate the essential IT services that businesses need simply to do business—including email, voice, file syncing and sharing, conferencing, instant messaging, identity and access management, mobility, security and archiving. All of this delivered by a single provider.
We are specialists in Cloud Computing. We focus on helping your business build the best Cloud Architecture using the right services to reduce risk, time and cost.
Let Digital6 help get your business in the cloud. Call us today. 866.515.4687