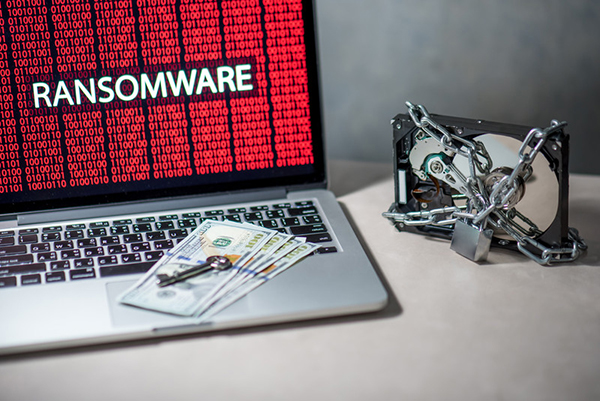 Is Your Business Protected from the Chaos of Ransomware?
July 16, 2017

5 Reasons to Boost Your Productivity with Microsoft Office 365
July 26, 2017
Network downtime is not all about power outages and defective hardware. Many businesses have paid the price of cyberattacks and infected data. They have lived the nightmare of a hostile hacker deleting files so they can't process orders as promised. And, it's not just large organizations with complex IT systems that have problems. Simple human error such as spilling your favorite latte on your laptop can mean losing the opportunity to make a fantastic presentation to a potential client for your growing SMB.
It doesn't matter how large or small your business is, you need the protection of a backup solution for complete file management. No business can afford the hours or even days it takes to retrieve files and resume operations after an incident.
The consequences are huge: lost confidential or even life-or-death data, gaps in businesses processes, customer orders messed up, diminished credibility and trust, and over-the-top employee frustration, just to name a few. Most of these results translate into lost profits.
The answer is prevention. Fortunately, Digital6 Technologies can provide ShareSync cloud based software that has all the primary features you need for your network protection.
Data Backup and Recovery
Intermittent file backup is not adequate. Just think about all the files your employees create and change even over the course of a few hours. The answer is real time backup. Then, in the event of an infection, files can be rolled back to a point in time when the system administrator knows they were clean. No gaps, no loss.
Business Continuity
Within minutes, the infected part of your network is isolated, but that doesn't slow down your operations. All users have to do is make sure they are working on an uninfected device in order to access the clean files and carry on.
File Sharing
Not only can they continue working, they can still collaborate with other users, both internal and external. All the access levels and security controls are in place. There is no interruption in any automatic updates from customers. Your data is still yours.
Network Restoration
Once the network is fully restored, you need an automatic file sync so you can be confident that everyone is working with the same data. 
Moving Forward
Don't wait for a disaster to happen, whether something outside your control or a silly human error. Think protection. Speak to one of our Digital6 Technologies specialist in cloud solutions. Start the conversation about implementing simple, cost effective, reliable protection for all your business data. Our rep will review your operations in detail before recommending a customized ShareSync.
Contact our Digital6 team now for complete cloud coverage to protect your business against network downtime.